You don't hear about Belarus in the news. It's a quiet landlocked republic in Central Europe, sandwiched between Russia and Poland vertically, and Ukraine and Lithuania horizontally. My last novel is set in my native Gomel, a green, squeaky clean, riverfront city not far from the Ukrainian border. The location of city made it an unfortunate target for the massive radiation fallout from the Chernobyl disaster. Here are some recent photos from Gomel. The layout hasn't changed much in the past 20+ years.
Here you can see the steamboat for daytime cruises and the statue of a pagan Slavic warrior with his pet bobcat. Wild cats were the symbol of Gomel and Belarus in general.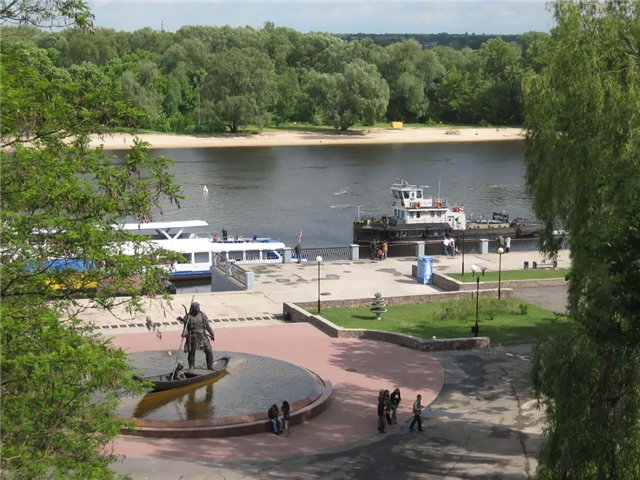 Here is a photo of the Post office at night time.
The magnificent Orthodox church that was restored during the 1990s.